THE PATRIOTS ARE GOING TO THE SUPER BOWL AGAIN!!! Why you should be rooting for them as well....Oh, I'll talk some real estate too.
---
THE PATRIOTS ARE GOING TO THE SUPER BOWL!!! AGAIN!!! This is why you should be rooting for them as well...Oh, & I'm going to share some stories with you too. With all the awesome times I've had with my clients, I've also had some crazy shit happen too. Whether it be with sellers or buyers, I have a lifetime of stories to tell and have been told I need to write a book with all my crazy experiences (Maybe I have started?).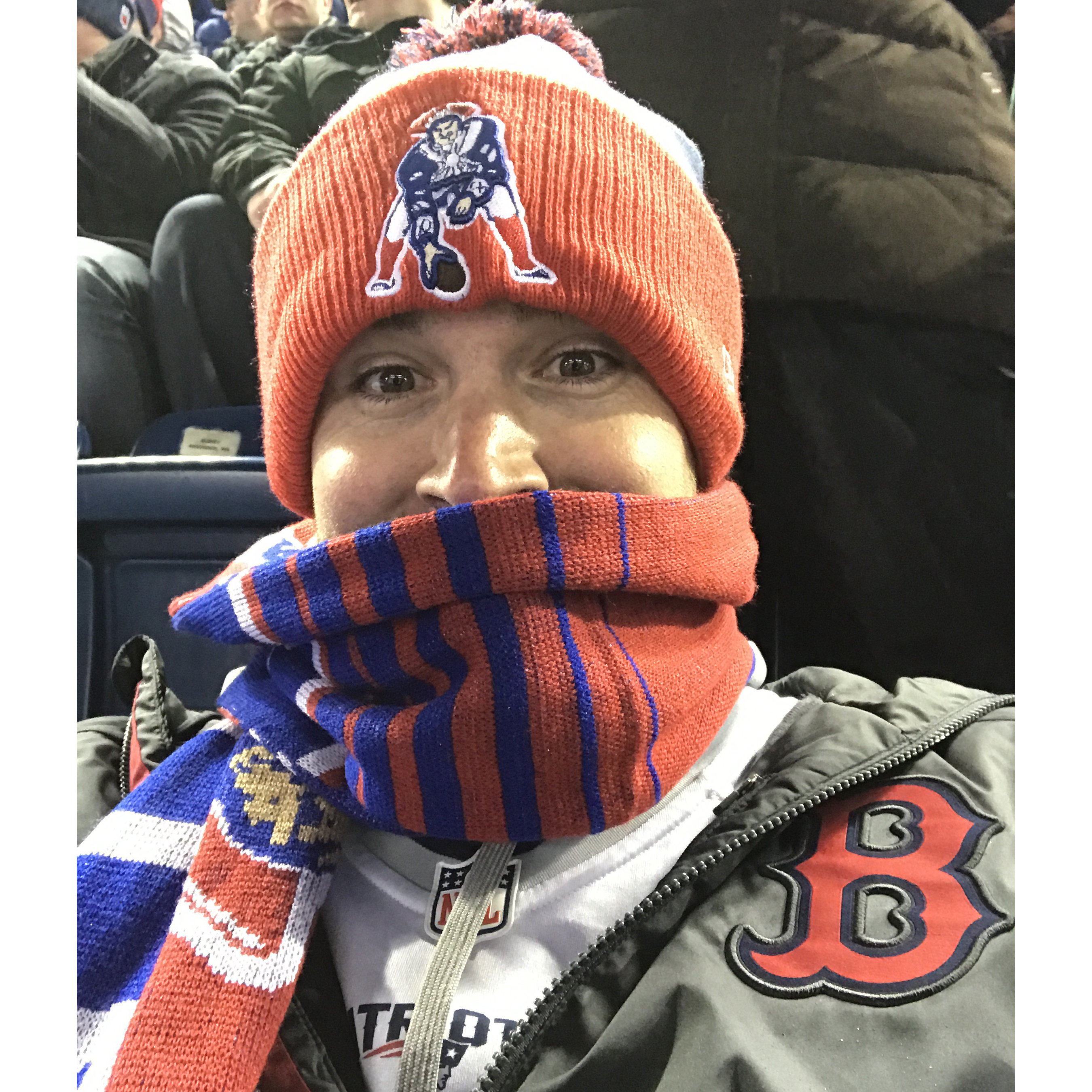 Anyway, let's start with why you should be rooting for the New England Patriots. It's pretty simple; Wes Welker is from Tech who played for the Patriots and so did Kliff Kingsbury. But let's talk about the present day. Damn Danny 'Playoff' Amendola. This team is BUILT on underdogs from Bill Belichick all the way to Tom Brady. Bill coached with the BROWNS. Tom Brady was too lanky, too pudgy, didn't have speed, wouldn't be a good NFL QB, blah blah. Wes Welker got cut from the Dolphins, Amendola was told he was too small & wouldn't last in the NFL. TTU and the New England Coaches have a history together. Kliff Kingsbury was the backup for Tom Brady. The New England Patriots may be hundreds of miles away from Lubbock but they're still tied together. Tom Brady is one of the greatest underdog stories of all time. If people had the demeanor, the attitude, and will power to be the best at their craft, anyone could do whatever they wanted. Brady is not the most athletic person on the field but he is the smartest. He's so pinpoint accurate and so dedicated to his craft that the time he puts in on every task alone makes him better than everyone else. This guy goes to the stadium 6 hours before any player just to prep, watch film, stuff like that. That's how the Real Estate agents need to do it. You come in the office, beat the normal agent, do your affirmations, do your scripts, go over your schedule. Everyone on your team is prepared and knows their task for the day and you lead generate. There are a lot of trials and tribulations with lead generating and a lot of people on Facebook post their success stories because that's what everyone likes. But if you're trying to do 100 deals a year, you're going to get into some shit. It's going to get nasty, people are going to hate on you and you will have to be willing to block out the noise.
People are going to say what they want. When people sign up on our website, and give us their info, we feel like we're the best in the business. We help them get from looking at houses online to putting them on the best road map suited for their personal needs in order to be successful in buying a home with no hiccups. That's why I value the systems, tools, and software that I do. We can help get a buyer through the whole transaction without any hiccups on our side, that's huge! That's our goal because it helps get us repeat business and referrals.
in my first year of real estate, I was circle prospecting for some of my sellers, looking to see if anyone wanted to move into their neighborhood and this lady said, "well I'm thinking about selling my house actually." I said, "Oh, okay Where are you looking to move?" She said she was looking to downsize, she lived by herself now and she didn't need this huge property. I talked to her for a little bit, and asked if she would be willing to meet me at my office or if she would like me to come over to her house to discuss the comps in her area and pin down a number for the listing price. I told her, "I can get you some comps, show you what the houses in your area have sold for, how long it will take. Let's set up an appointment." She goes, "Yeah come over tomorrow at 2", so I was like AWESOME! I sent her a listing packet in an email & I have read receipts on my emails so I saw that she opened it. The next day I call her to confirm the appointment and she doesn't answer. I text her and she doesn't respond. In your first year in Real Estate at Keller Williams, you have a productivity coach. So I went to my coach and was like "I landed this appointment with this house over in Ravenwood; this lady needs to downsize; I don't want to lose her but I also don't want to be too pushy or weird. But she's not responding!" My coach told me "I know what you need to do. Go drop off another listing packet with the comps, write her a note, tell her you'd love to talk to her about this stuff and drop it off with a bundt cake from Nothing Bundt Cakes." I'm thinking, well if my coach is telling me to do it and I'm uncomfortable with it, this is a growing experience and it will take me out of my comfort zone. So, I went a got a bundt cake and the packet and wrote a note that said "Hey seller, here is the listing packet with your comps. This is what I think based on the area, of course depending on the inside of your house the updates and such it can change the price. I'd love to meet up with you when you're not busy." Signed my name with a business card and left.
The next day, she still hasn't responded and I've decided that I'm just going to give up on her because I don't want her to feel like I'm desperate or anything. My coach said, "Andy it's business. Sometimes you have to keep on them because they just may be busy. It's not important to them for whatever reason; just keep hammering it out. Just shoot her a text or call." I'm like ugh, okay. I call her and this time it goes straight to voicemail. Like, it didn't even ring! She just gave me the ignore button. UGH. So, I leave a voicemail and was like okay I'm done trying to contact her, I was just going to write this one off. I was pretty defeated for whatever reason she just didn't want to talk to me anymore.
Here is where it gets a little weird. That afternoon, I get a call from a police officer. Yep, a POLICE OFFICER. They said "hey this is officer blah blah blah, we got a call that you are stalking and harassing Mrs. Seller." I'm like WHAT? WHO? They gave me her name and I'm confused because I don't even know who that is! I was so caught off guard because how could they get my name wrong? I'm the only Andy Mazzolini in Texas so they can't get the wrong number or joke. Then it dawned on me that the person that reported me was the seller in Ravenwood who told me to come meet her at her house at 2pm! The seller that didn't tell me one single time that she felt uncomfortable or felt that I was stalking her. She was the one that set the appointment with me! I was so blown away, I told the officer, "Hey, I'm a licensed Real Estate agent here in lubbock she was the one who confirmed an appointment with me." and he kind of started chuckling like it wasn't a big deal AT ALL but obviously, to me it was because sure I may be a little crazy but I've never had trouble with the COPS! So, I was like "is this a joke? What's going on? Are you going to arrest me, bring the full SWAT team up in Keller Williams to throw some smoke and gas and come get me? Like what is going to happen?!?" & he's like "man, I'm just doing my due diligence with her."
At first I was really pissed off at my coach because I felt like I got set up but at the same time i had full confidence in her to guide me to do the right thing. Then after a couple days i started thinking if I had to do it all over again, I'd do the exact same thing. You really have to start pounding the phone and lead generating until they tell you no. So once people tell me no, then I'm done. But unless they straight up tell me no, I'm busting through the doors, doing whatever it takes to get that business!
I feel like you get into Real Estate because it's a personable business and you want to get people to the next level in their life. Whether that be selling their house because they want to get out of debt and they have enough equity in their property. Whether they want to build wealth and buy a $30,000 houses and fix them up and rent them out for $500/600 a month. Whether that be them going through a financial situation, I've done it all. I've helped families save their house before it went through the foreclosure process and they made enough money for a down payment for their new house.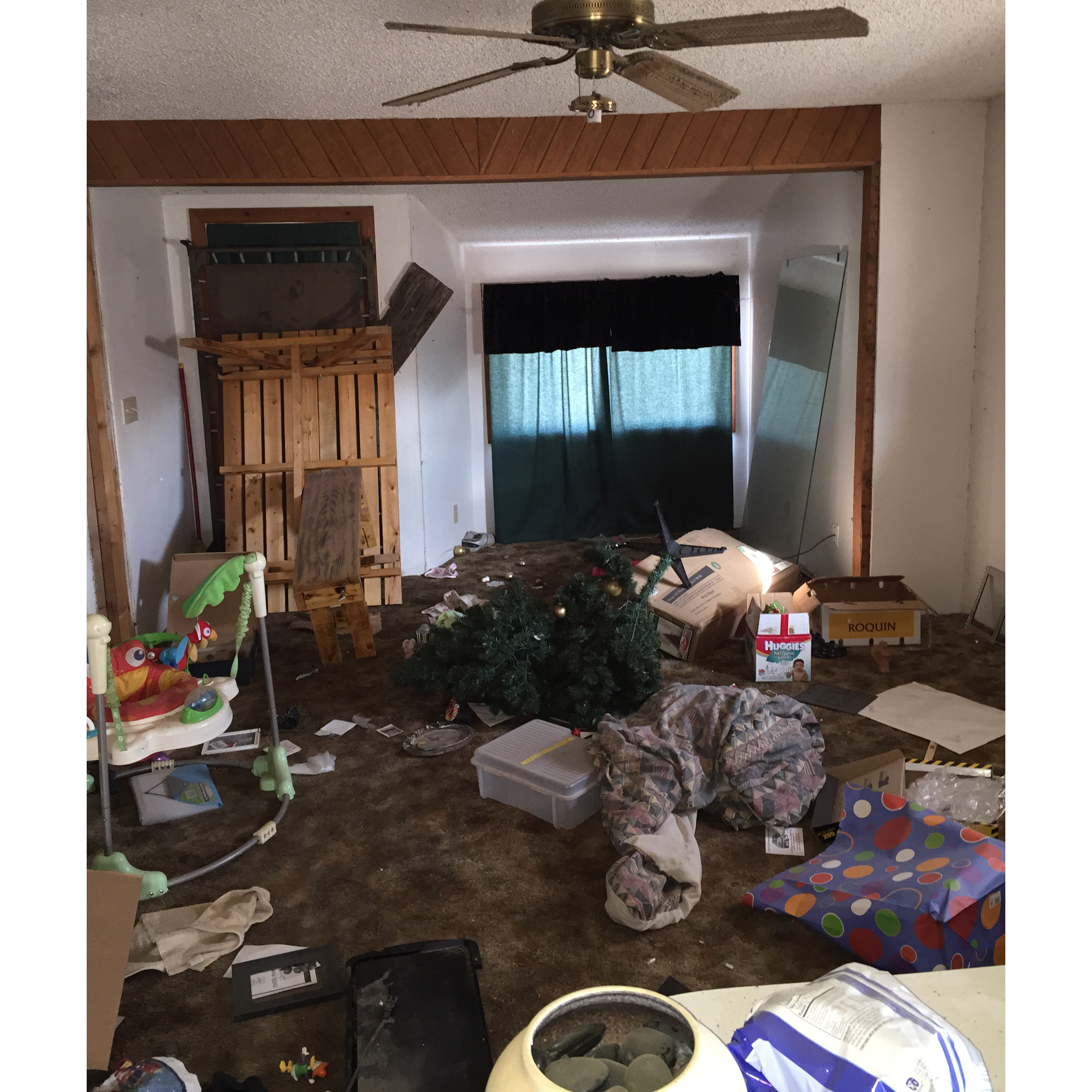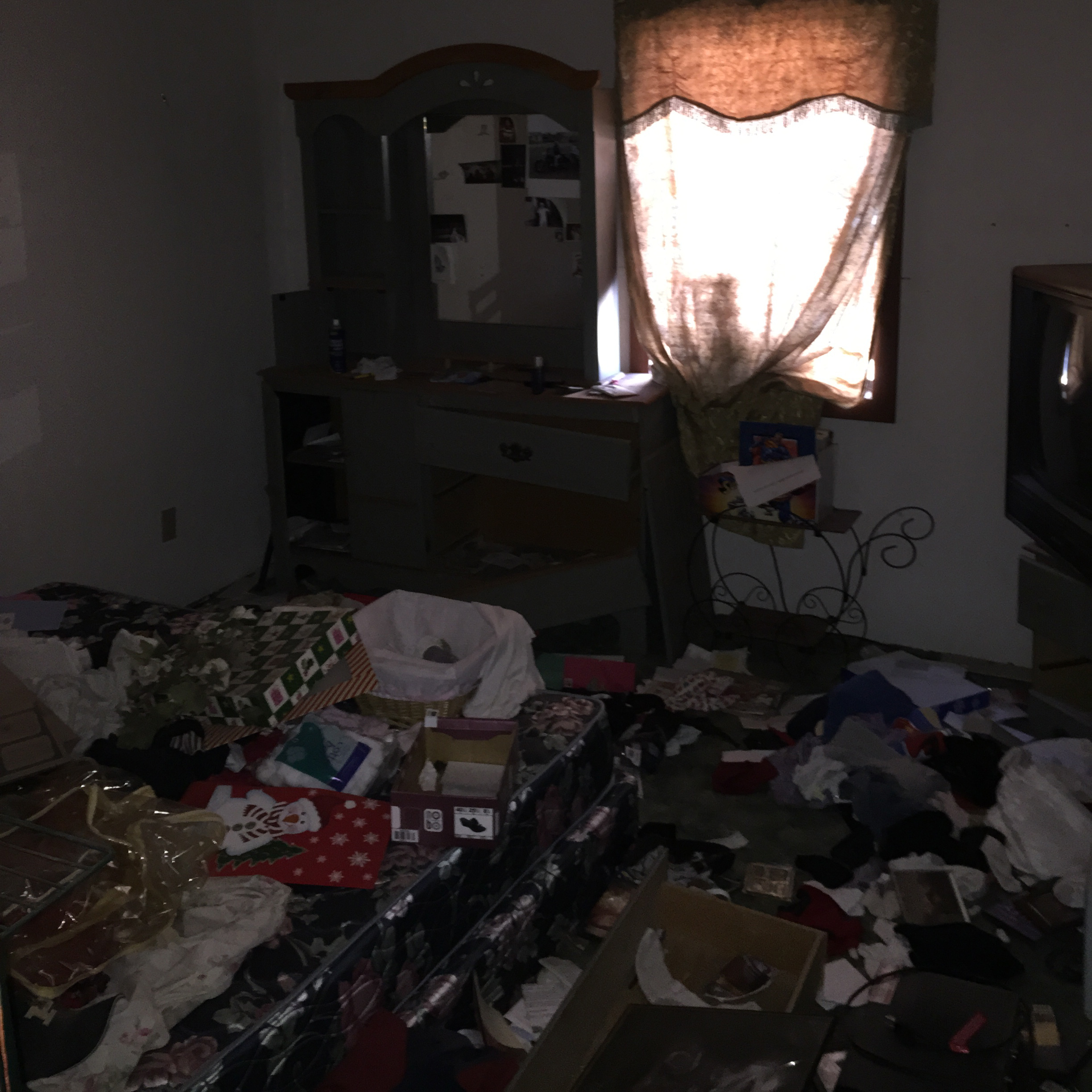 I remember I got a sign call from a guy who was wanting to sell his house but he lived about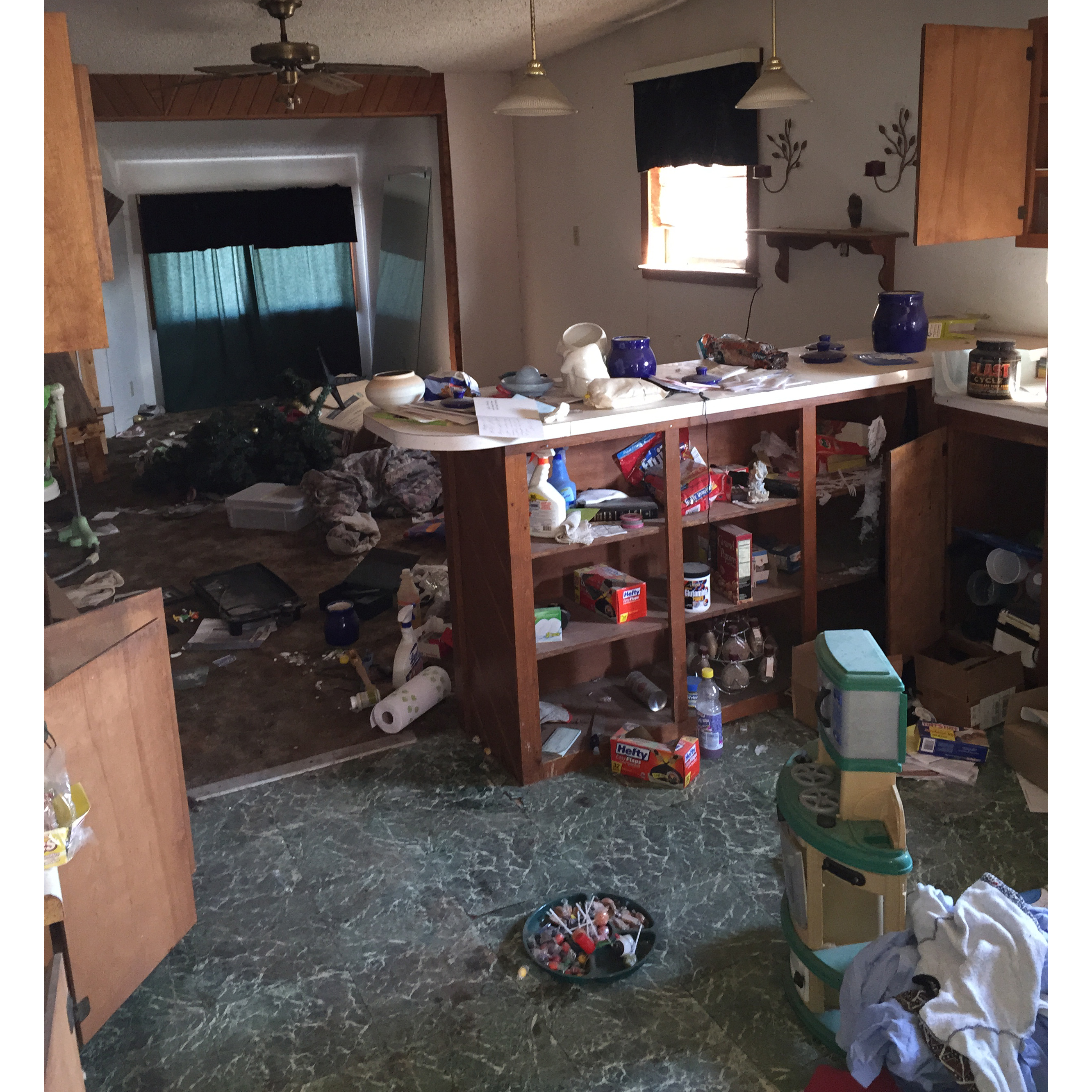 an 1 hour and 15 minutes away. This guy calls me and he doesn't know how much this house is worth but it's got a great overhead shop. He says it's a little messy but he can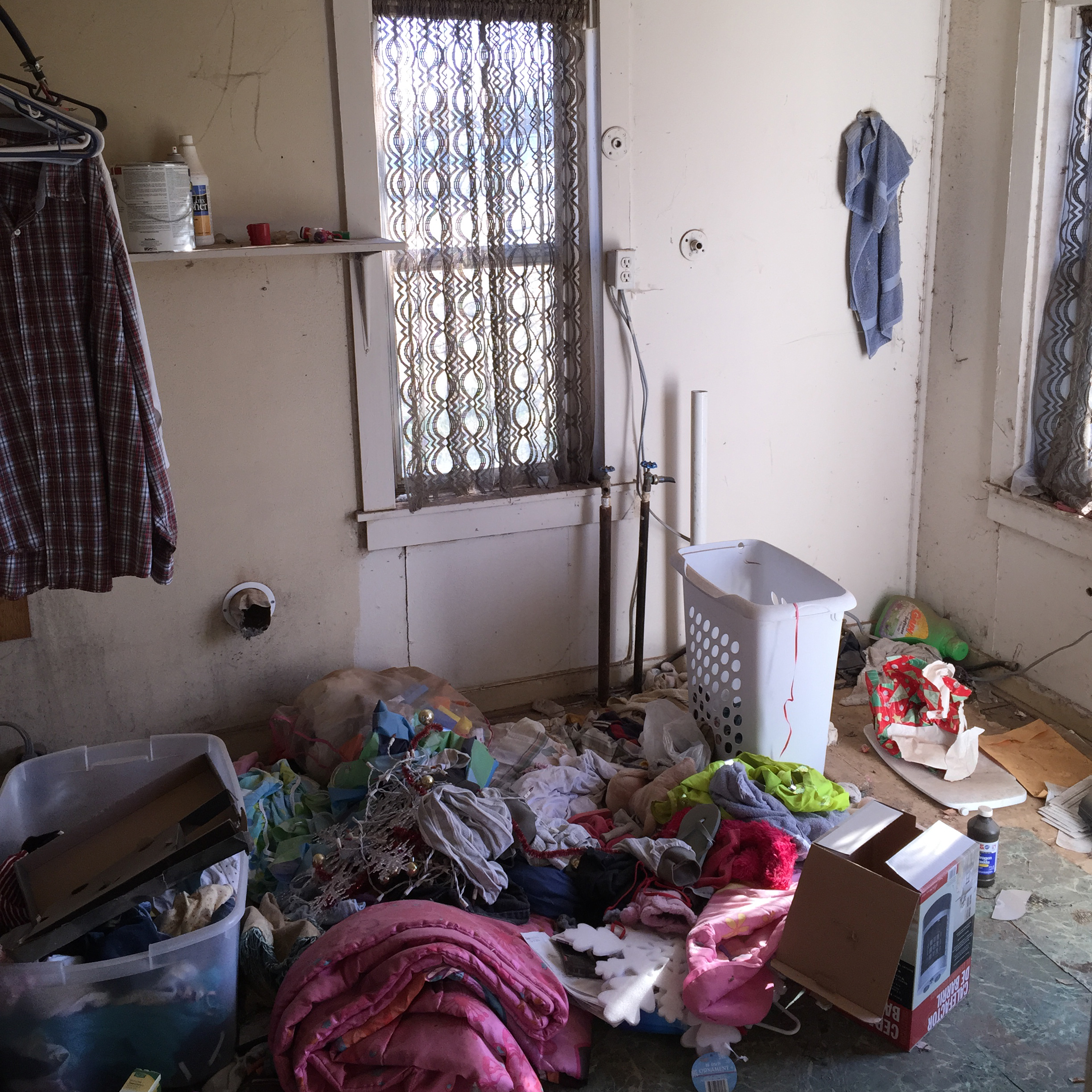 get it cleaned up. I'm like okay, I'll be there tomorrow. I pull up to the house and I started getting a weird vibe. The guys car is parked a little farther away from the house. He comes out and he's got tats on his forehead, neck, and eyelids. I was about to run to my truck and just throw that it in reverse and haul ass out of there BUT I thought, you know what this guy has a story too. I'm already here to rock and roll, let's just sell this property. I get out of the truck to I meet him and he's actually a pretty nice guy. He tells me he just got out of prison last week. I didn't even want to ask what he got out of prison for, so I'm just like oh okay cool. He goes, "so I don't even know if i can sell this legally." What? I'm like "As long as you got out of prison the right way and didn't escape, i'm pretty sure you'll be able to sell this if it's under your name... so, let me see what I can do."
He opens the front door and what I saw & smelled has been engraved in my mind ever since. There has never be another listing consultation that I have ever gone to that was that way. It was nasty, there was trash everywhere. The guy started getting a little weird with me. He's like what about this room? I was like well it's pitch black, there's shit everywhere, there's dead rats everywhere, there's a dead rodent over there, your windows are busted. "Well what about the closets?" I was like why does this guy want me to check out these rooms? I told him, let's go check out the shop. He said okay, hang on one minute I got a phone call. He went around the back and that was my sign I ran to my truck, I ran a 4.4 to my truck, threw that bitch in reverse, hauled ass down that little county road and I was gone. I was going like 95 miles an hour down this dirt road, I couldn't see behind me with all the dirt and i was like this dude is behind me, he chasing me to whoop my ass, he's gonna murder me, I'm dead, my cell phone signal sucked. I couldn't do anything. I was just hauling ass. I made it obviously. Never heard from the guy again, it was the most bizarre listing i've ever gone on.
Those are just some of the insane stories I've ran into along the path in my Real Estate career. I've had a few people say it looks really easy. I hope they read this blog and tell their real estate agent they've done a good job and thank them.